Welcome to IEIM 2022
The 3rd International Conference on Industrial Engineering and Industrial Management
The three-days international forum is to disseminate, to all branches of industries engineering and management on the most recent and relevant research, theories and practices in IEIM.
The conference brings together World Class participants and young researchers looking for opportunities for exchanges that cross the traditional discipline boundaries and allows them to resolve multidisciplinary challenging problems that only a venue of this nature can offer. Through this event you will be able to share the state-of-the-art developments and cutting-edge technologies in the broad areas of industrial engineering and management. Welcome your join.
DATE: 12th-14th January, 2022
PLACE: Barcelona, Spain
Hosted by: Science and Engineering Institute, USA
Co-hosted by: ICIEA-Industrial Engineering and Applications Committee
Supported by University of Suffolk, UK; University Le HAVRE, France; University of Modena and Reggio Emilia, Italy; University of Electronic Science and Technology of China, China; I-conf Global etc.
*For communicate and listen presentation, you can register as listener only.
(Quick Path & Reg. Form)
*Call for Paper Flyer Download. (Click)
*Announcement: For pandemic COVID-19, considering the participants' safety and health, online presentation is acceptable now. 
These papers can be published in conference proceedings on time and enjoy special registration rate. Please get more information here.
Note: if it is unqualified to held onsite finally, the committee has right to change the conference to full web streaming. 
Proceedings
All the papers will be peer reviewed by experts. The review result comes out in 15 to 20 days.
Accepted, registered and presented papers will be published in ACM Conference Proceedings with ISBN: 978-1-4503-9569-4, which will be indexed by Ei Compendex, Scopus and other academical databases.
Previous Publication Record: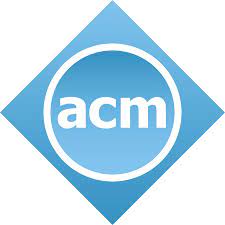 IEIM 2021-Virtual Conference, Jan. 08-11 | ACM publication-ISBN: 978-1-4503-8914-3 (Online) | Successful indexed by EI Compendex and SCOPUS.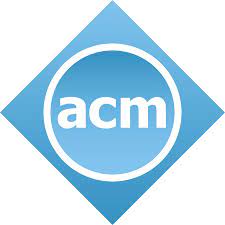 IEIM 2020-Paris, France, Jan. 15-17 | ACM publication-ISBN: 978-1-4503-7528-3 (Online) | Successful indexed by EI Compendex and SCOPUS.

To Submit

URL: https://www.zmeeting.org/submission/ieim2022
Template Download: Full Paper and Publication | Abstract and Presentation


Submission Date:

December 05

, 2021 | Notification Due:

December 15

, 2021

| Registration Deadline:

December 25

, 2021